Jet

by Jay Crownover
Published by Harper Collins on May 28th 2013
Genres: Contemporary, Fiction, New Adult
Pages: 400
Format: ebook
Source: Library
Goodreads

With his tight leather pants and a sharp edge that makes him dangerous, Jet Keller is every girl's rock and roll fantasy. But Ayden Cross is done walking on the wild side with bad boys. She doesn't want to give in to the heat she sees in Jet's dark, haunted eyes. She's afraid of getting burned from the sparks of their spontaneous combustion, even as his touch sets her on fire.Jet can't resist the Southern Belle with mile-long legs in cowboy boots who defies his every expectation. Yet the closer he feels to Ayden, the less he seems to know her. While he's tempted to get under her skin and undo her in every way, he knows firsthand what happens to two people with very different ideas about relationships.Will the blaze burn into an enduring love. . . or will it consume their dreams and turn them to ashes?Don't miss the latest bad boy in Jay Crownover's unforgettable New Adult series.
Review
This is the second book in the Marked Men series. I liked this as much if not a little better than Rule.
We have Jet – hot rocker from a bad home and Ayden – country girl with a secret past. You know all the typical components to one of these books. That sounded like a knock and its not –  I truly enjoy these books but they all have a similar plot line to them.
Overall I would recommend if you enjoy this genre, bad boys and tattoos.
The Good
I liked Jet – Hot rocker dude who rather stay in town and work in the studio than go on tour, I mean can you get any better???
Ayden is awesome because she turned her life around and is smart and sexy
I love the whole crew in these books so I liked catching up and learning about them
Jet and Ayden sexy time was hot and included tattoos and piercings for the full bad boy effect
The Bad
The whole drama with Ayden's brother seemed to go away fairly easily  which seemed weird.
There was something that bothered me about the Shaw /Ayden friendship. I'm not sure what exactly (sorry that so not helpful but I can't put my finger on it) but Shaw bothered me here
The Quotes
"Sometimes, things need to change, because there just isn't any way for them to stay the same."
"She tasted like coffee, secrets, and a place where I really wanted to be."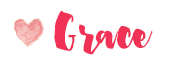 Related Posts