Appealed (The Legal Briefs, #3)

by Emma Chase
Published by Gallery Books on January 19th 2016
Genres: Contemporary, Fiction
Pages: 288
Format: Audiobook
Source: Won
Goodreads

When Brent Mason looks at Kennedy Randolph, he doesn't see the awkward, sweet girl who grew up next door. He sees a self-assured, stunning woman…who wants to crush the most intimate—and prized—parts of his anatomy beneath the heels of her Louboutins.
When Kennedy looks at Brent, all she sees is the selfish, Abercrombie & Fitch catalogue-worthy teenager who humiliated her in high school to join the popular crowd. A crowd that made those years a living hell.
But she's not a lovesick social outcast anymore—she's a DC prosecutor with a long winning streak. Brent is the opposing attorney in her next case, and Kennedy thinks it's time to put him through a little hell of his own.
But things aren't exactly working out the way she planned. Brent has his sights set on Kennedy, and every fiery exchange only makes him want her more—and makes her wonder if he's as passionate in the bedroom as he is in the courtroom. In the end, they may just find themselves in love…or in contempt of court.
Review
This series has been so much fun and I am so glad I finally got to Appealed. I really enjoyed getting to Brent and Kennedy's story.
Brent and Kennedy grew up together and were friends when they lost touch. They both look back on that time and have different versions of what happened and why they don't talk. So when they run into each other as adults, let's just say it isn't the warm and fuzzy reunion of two long lost friends. On top of that, they are facing off in court against each other upping the tension between them. But as you would expect the romance starts to sizzle and the misconstrued past works itself out. Still there are some other bumps they need to get past before they get their HEA. As with the other books in the series the sexy times are hot and there are a lot of laughs along the way making it a great summer read.
While Sustained is still my absolute favorite out of the three books, I really enjoyed this one as well. The audio on all three are great and can't recommend them enough!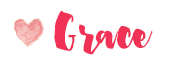 Related Posts