Becoming Nicole: The Transformation of an American Family

by Amy Ellis Nutt
Published by Random House on October 20th 2015
Genres: Non Fiction
Pages: 279
Format: Audiobook
Source: Library
Goodreads

The inspiring true story of a transgender girl, her identical twin brother, and an ordinary American family's extraordinary journey to understand, nurture, and celebrate the uniqueness in us all, from the Pulitzer Prize–winning science reporter for The Washington Post
When Wayne and Kelly Maines adopted identical twin boys, they thought their lives were complete. But it wasn't long before they noticed a marked difference between Jonas and his brother, Wyatt. Jonas preferred sports and trucks and many of the things little boys were "supposed" to like; but Wyatt liked princess dolls and dress-up and playing Little Mermaid. By the time the twins were toddlers, confusion over Wyatt's insistence that he was female began to tear the family apart. In the years that followed, the Maineses came to question their long-held views on gender and identity, to accept and embrace Wyatt's transition to Nicole, and to undergo an emotionally wrenching transformation of their own that would change all their lives forever.
Becoming Nicole chronicles a journey that could have destroyed a family but instead brought it closer together. It's the story of a mother whose instincts told her that her child needed love and acceptance, not ostracism and disapproval; of a Republican, Air Force veteran father who overcame his deepest fears to become a vocal advocate for trans rights; of a loving brother who bravely stuck up for his twin sister; and of a town forced to confront its prejudices, a school compelled to rewrite its rules, and a courageous community of transgender activists determined to make their voices heard. Ultimately, Becoming Nicole is the story of an extraordinary girl who fought for the right to be herself.
Granted wide-ranging access to personal diaries, home videos, clinical journals, legal documents, medical records, and the Maineses themselves, Amy Ellis Nutt spent almost four years reporting this immersive account of an American family confronting an issue that is at the center of today's cultural debate. Becoming Nicole will resonate with anyone who's ever raised a child, felt at odds with society's conventions and norms, or had to embrace life when it plays out unexpectedly. It's a story of standing up for your beliefs and yourself—and it will inspire all of us to do the same.
Review
I forget how I heard about this book but was happy when the library had it on audio. It was such an interesting look at this family who adopted twins and realized one of the boys was transgender. It wasn't an easy path for them at all as a family  or as a united front against the obstacles they constantly came upon. The only thing that I didn't really love was so much backstory of the parents. It is what started off the book and was kind of confusing and I didn't really get much out of it. Once we got to the story of the twins I enjoyed it much more. It also had good general information on transgender rights and that history as well as some other scientific information. If you are at all interested in a nonfiction transgender story this is great. While I liked the story I wasn't a huge fan of the narrator who happened to be the author.
---
Winter (The Lunar Chronicles, #4)

by Marissa Meyer
Published by Feiwel & Friends on November 10th 2015
Genres: Young Adult, Fantasy
Pages: 832
Format: Audiobook
Source: Purchased
Goodreads

Princess Winter is admired by the Lunar people for her grace and kindness, and despite the scars that mar her face, her beauty is said to be even more breathtaking than that of her stepmother, Queen Levana.
Winter despises her stepmother, and knows Levana won't approve of her feelings for her childhood friend--the handsome palace guard, Jacin. But Winter isn't as weak as Levana believes her to be and she's been undermining her stepmother's wishes for years. Together with the cyborg mechanic, Cinder, and her allies, Winter might even have the power to launch a revolution and win a war that's been raging for far too long.
Can Cinder, Scarlet, Cress, and Winter defeat Levana and find their happily ever afters? Fans will not want to miss this thrilling conclusion to Marissa Meyer's national bestselling Lunar Chronicles series.
Review
Ugh why did I wait so long to listen to Winter??? Oh it was 24 hours that's why. It may have taken me a month but man I am glad I finally picked it up. This was such a great series ender. I honestly can't imagine it being better. Like the other books in this series I loved how the retelling of Snow White was incorporated. You could see the nods to the original fairy tale but that is all it really is, just a nod. The story is still original. I loved how all the various tales were woven together with each new book and tied in so well to make a great overall series. Not specifically related to Winter necessarily but I love all of the couples and was happy to see them all in one book. Thorne will aways be my favorite character♥  If you haven't gotten to Winter and are putting it off because it is long, just pick it up and it will totally be worth the time. Also, if you like audiobooks these were some of my favorites, the narrator was awesome and they were so much fun to listen to.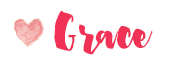 Related Posts