The Sun Is Also a Star

by Nicola Yoon
Published by Delacorte Press on November 1st 2016
Genres: Young Adult, Contemporary
Pages: 348
Format: Hardcover
Source: Won
Goodreads
Reading Challenges: #ShelfLove Challenge 2017

Natasha: I'm a girl who believes in science and facts. Not fate. Not destiny. Or dreams that will never come true. I'm definitely not the kind of girl who meets a cute boy on a crowded New York City street and falls in love with him. Not when my family is twelve hours away from being deported to Jamaica. Falling in love with him won't be my story.

Daniel: I've always been the good son, the good student, living up to my parents' high expectations. Never the poet. Or the dreamer. But when I see her, I forget about all that. Something about Natasha makes me think that fate has something much more extraordinary in store—for both of us.

The Universe: Every moment in our lives has brought us to this single moment. A million futures lie before us. Which one will come true?
Review
I had been wanting to read this since it came out since I adored Everything, Everything. Plus that cover right?!? Anyway, this wasn't as good as her previous book for me but I thought it was adorable still. My issue was I it started a bit slow. I just wasn't invested in Natasha and Daniel until about halfway through. Once they hit their stride though I was all in. I loved the romp around the city while both avoiding their fate of the day. I thought how things came together and were intertwined with each other was done well and the ending was not what I was expecting but I liked that. I was also a big fan of the various POVs from the people throughout their story. Overall, this was a very cute book with a lot of lovely themes touched upon.
---
Since You've Been Gone

by Morgan Matson
Published by Simon & Schuster on May 6th 2014
Genres: Young Adult
Pages: 464
Format: ebook
Source: Purchased
Goodreads
Reading Challenges: #ShelfLove Challenge 2017

It was Sloane who yanked Emily out of her shell and made life 100% interesting. But right before what should have been the most epic summer, Sloane just…disappears. All she leaves behind is a to-do list.

On it, thirteen Sloane-inspired tasks that Emily would normally never try. But what if they could bring her best friend back?

Apple picking at night? Okay, easy enough.

Dance until dawn? Sure. Why not?

Kiss a stranger? Um...

Emily now has this unexpected summer, and the help of Frank Porter (totally unexpected), to check things off Sloane's list. Who knows what she'll find?

Go skinny-dipping? Wait...what?
Review
Seriously why I hadn't I read this sooner?? In a time when my reading has SLOWED down dramatically, I couldn't put this one down and finished it under two days. And this is a pretty long book – by contemporary standards at 464 pages. Emily and her summer without her best friend Sloane, who just seems to have disappeared without leaving a word except for a list for Emily, sucked me in completely. The story was told in present as well as flashbacks to Emily and Sloane together. Both were done so well.
First thing I love was that I totally related to Emily. Her relationship with Sloane was one I understood as I was often the Emily to friends in school. I was never the super outgoing one but the one who was bolstered by my outgoing friend. Second, there was a list!! I love lists in books and this was a fun one. I was proud of Emily every time she accomplished something Sloane left for her to do. Third was the new friends (and love interest) Emily made along her summer. I adored them all when they were together. I especially loved Frank and the chemistry he and Emily had together. Last I loved how the ending played out with Emily, Sloane and Frank. I do wish there was a bit more about the other friends to tie up some tiny loose ends. Still, this was a pretty much perfect read for me.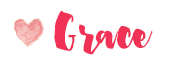 Related Posts