Monster Needs His Sleep

by Paul Czajak, Wendy Grieb (Illustrations)
Series: Monster & Me
Published by Mighty Media Kids on April 15th 2014
Genres: Adolescence
Format: Hardcover
Source: Purchased
Buy on Amazon
Goodreads

It's time for bed, and Monster needs to go to sleep. But he just keeps finding more things to stay awake for! It isn't until Monster admits he is afraid of the dark that he finds a glowing solution to his nighttime problem.

In this playful, rhyming story, Monster shows young readers that, with a little help from a friend, the dark isn't that scary after all.
Were they talking about my kid? I joke I joke (kind of…not really.)
The Monster & Me series is adorable. This is our second book. We first had the Christmas book, Monster Needs a Christmas Tree. Since we enjoyed that one, we picked this up  at our local Target.
It is an adorable story of a boy and his monster who needs to go to sleep, told in a sing-song rhyme.  But there are so many things to do! Monster wants play, read, needs a drink – you get the idea. Pretty much it's my kids at bed time.
The illustrations are pretty awesome. There is something about the color combinations used that I loved. Also, the Monster is a really cool not scary one so kids should be fine.
My kids love this one (and the Christmas one which stays out all year). I think it is a combination that it is visually appealing and the story is short enough and rhymes. It also has a cute little ending about not being scared to go to bed, which can't hurt!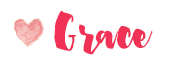 Related Posts