So you read that post title and were probably thinking "um, yeah you read and like books. You have a book blog. Duh." But here is the thing. Before reading Black Eyed Susans, I hadn't read a physical book in somewhere over 6 maybe 7 years. I think the last physical books I read were either Twilight or the first couple Sookie books. I really have no idea. Once my boyfriend, now husband, bought me a kindle for a holiday I never looked back. Kindle books were cheaper, it was easier to carry everywhere and they didn't take up any room, which I didn't have a lot of. Now years later, blogging, I started winning books. REAL books. I got some free at BookCon. I even bought a couple on sale. And so they sat on the one small bookcase I have.
Honestly, it intimidated me. Super silly right? But I am so used to reading on my Kindle or my phone I had no idea how I would like it. I have  some hardcovers and paperbacks that have been on my shelf way too long . Finally, I decided I needed to start reading all these books just sitting there. So far I have read Black Eyed Susans, a hardcover and Rest Ye Murdered Gentlemen, a paperback. Here are some of my thoughts – good, bad, and silly.
I felt legit reading a real book. This makes no sense. Ebooks are books too. Still, I somehow felt like it was more real.
The hardcover was cumbersome. I mean it seemed so big and bulky. Totally not comfortable for me to hold.
Small paperbacks are more my jam. I really liked reading the smaller paperback because it was compact and easy to hold/handle.
Bookmarks! I got to use cute magnetic bookmarks and that was fun. Yeah for cute things.
I missed the Kindle highlighting and notes. I love to highlight passages and quotes on my Kindle. I will also jot notes at certain points to help with reviews. I found I didn't do that when reading a real book because if wasn't near a pen and paper or whatever I didn't bother.
I didn't have it with me at all times. With ebooks I always have them at my hand because they are on my phone or I have my Kindle. The hardcover was too bulky to bring and doesn't fit in my purse. I could have fit the paperback but I would forget. So when I was waiting at the school to pick up my daughter or whatever I couldn't read.
I got to look at the pretty cover a lot. Covers are one of my favorite parts of a book. I love to look at them. I love when I can figure out the tie into the story if not immediately obvious. With ebooks you don't get to really look at the cover a lot. But real books? The cover is always there when you close the book. So pretty.
Ok so none of this is news to any of you. Still, this is big for me!!! It's like I discovered books all over again. Now when I see a great sale on a paperback or a book with a really pretty cover I am not afraid to buy it.  Still, I will probably read ebooks most of the time but I like that the option is there. So I say thank you book blogging community for helping me rediscover real books. And really it doesn't matter what kind of book you read – just as long as you read!
Do you have a preference on type of book you read? Hardcover, paperback, ebook? Why?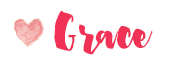 Related Posts