So in the past 4 months I listen to all 7 Harry Potter books and watched all 8 movies. I will agree with everyone who told me they got better as they went on. I am so happy I could marathon them. How did you people wait for new books to come out?!? I decided to do this random post with some thoughts on characters/events, my Hogwarts stuff from Pottermore and all the Harry Potter things I want to buy now. FYI SPOILERS AHEAD because well how could I not in this kind of post!
Favorite Professor
 Minerva McGonagall

I loved how she was strict but had a dry sense of humor and was fiercely loyal.
Biggest Transformation
Neville Longbottom

His character really got so much more bad ass from the beginning, which I guess wasn't too hard. By the end he was such a leader and would not give up. Plus in the movies the physical transformation was pretty big too.
Most Hated
Dolores Umbridge

I mean do I have to explain?? I got so mad when listening to the books when she was in them. Absolute worst.
Most Awesome Mom
Molly Weasley

In general she was the best but she seriously kicked ass in that last book. I was so proud of her!
Most Surprising Ending
Harry Potter and the Half-Blood Prince

Yeah so I didn't see that one coming. I mean I thought he died but I figured it was in the last book. Totally caught me off guard!
Twist That Got Me
Snape

Not sure if you would call it a twist or what but I was so surprised when Snape killed Dumbledore. I mean I had thought I heard he was a good guy. AND THEN HE WAS!! Loved that so much.
Best Name

Albus Severus Potter <3

According to Pottermore:
Harry Potter Things I Need in My Life
Mug // Bracelet // Candle // TShirt // Complete Blu Ray Movie Collection // Wine Glass // Complete Set of Books  // Illustrated Books // Book Sleeve // Tote
Those are my random and brief thoughts on Harry Potter. I can't wait to read the books again and watch movies more and share this all with my kids at some point!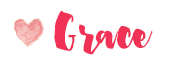 Related Posts