So before I started blogging I had no idea what I was doing. Now some 8 or so months in I have figured out my own way to do things, keep things organized, plan out posts, etc. My biggest tool is my planner. At first I had a cheap one from Target but I recently upgraded to Plum Paper Planner and I love it!
Blogging items I keep in my planner:
1.List of ARCs
2.List of memes for each month
3.Discussion ideas
4.Tags to do
5.When posts are scheduled
6.Books I plan to read each week
List of ARCs
At first I didn't have any ARCs so no need. Now I get some through mostly NetGalley or Edelweiss and some from the author or publishers. At first it was just a few so I didn't write anything now but now there are more and I needed a system. Every month I list out all the outstanding ARCs I have on a page. I list (in publishing date order) the:
Title
Publishing date
Where I got it from – NG, EW, etc.
Then I have columns labeled – R (read), R (reviews), S (scheduled) so I can check off as I go
If any new ARCs come in I add them at the bottom. I will then reorganize it for the next month and start all over.
Monthly Ideas
On this page I like to get my month of posts in one place. I will put all the Top Ten Tuesday prompts, the Beyond the Book prompts, any discussion posts ideas I have, any Tags outstanding and anything new I may have come upon. I find it easy to keep it in one place rather than having ot go to the websites all the time.
Posts Scheduled
As I finish reviews and posts I add them to the bottom of my weekly views in the planner. This way I can flip through and see what reviews I have and when they are scheduled to post.
Weekly To Read
Also on my weekly view I have a section where I put the three books I want to read that week. Sometimes it changes but most of the time I follow it. I write them in a couple days before the week starts.
So that's it. Nothing new or crazy just wanted to share how I do  and keep track of all this fun blogging stuff. If you are interested in more Trish over at Between My Lines has a great series going on about blog organization and planning like a ninja you should check out.
What do you do to plan for blogging? Do you use pen and paper or electronic ways to plan? Do you use a specific planner or notebook? I would love to hear any tips or tricks you can share!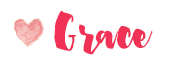 Related Posts