A long, long time ago, before I started blogging (like less than year ago but it feels like forever!)I would have never even thought of listening to audiobooks. Not for any reason other than I never really thought about it. I always assumed it was more for commuters who had long periods of time to deal with but couldn't actually read a book. Boy was that silly!
After seeing so many other bloggers listen to and love audiobooks I figured I would try it out. Well, I haven't looked back since!
Here is how audiobooks have changed how I read:
I have ventured out to other genres (fantasy and non-fiction) and found I enjoy them a lot in audio.
I am able to read more books. Now I listen to one book and read another at the same time. Also, I can bump up the reading speed to listen even quicker. This has very much helped bump up my books read number.
I can still feel slightly productive while still being able to read. I listen while I cook, clean, drive and work out.
It has helped me un-DNF (is that a thing??) two books I previously gave up on. So now if a book doesn't work for me I will try audio as well to see if it goes better.
I am not a re-reader (See more here) but I think this year I plan to re-listen to some of my favorites and see how it goes.
If you aren't listening to audiobooks or haven't tried it out I really suggest it. You can listen to samples on Audible to see if you like the narrator.  There are also always Groupons and deals to start an Audible membership if you google it. Also check at your local library. My e-library site has a ton of audiobooks for checkout. So my advice to you is:

Do you listen to audiobooks? How has it changed how you read?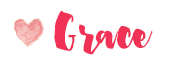 Related Posts