Thank you to Eva @ All Books Considered for tagging me! I so want to see Hamilton and just got the soundtrack so this is timely 🙂 This tag was created by Maureen!
Also just FYI some of these may be semi spoilerly
 The Room Where It Happens
(A Book World You Would Put Yourself Into)
 The Schuyler Sisters
(An Underrated Female Character) 
 I don't think Lena gets enough credit in this series.
My Shot
(A Character That Goes After What They Want and Doesn't Let Anything Stop Them)
Burn
(The Most Heartbreaking End To A Relationship You've Ever Read)
Good god the tears!!
You'll Be Back
(Sassiest Villain)
Joe! Is he a villain? He is right?
The Reynolds Pamphlet
(A Twist You Didn't See Coming)
Non-Stop
(A Series You Marathoned)
(Favorite Book with Multiple POVs)
Stay Alive
(A Character You Wish Was Still Alive)

It's Quiet Uptown
(A Book That Made You Ugly Cry)
Oh there were a couple of times I was just sobbing uncontrollably.
One Last Time
(The Best Series Ender)
This is probably an unpopular opinion but I loved this one.
Who Lives, Who Dies, Who Tells Your Story?
(A Book/Series You Feel Like Will Be Remembered Throughout History)
I think this series will be remembered and read for a very long time.
Say No to This
(Guilty pleasure read)
This series is so cheesy and predictable. Yet I keep reading them!
What Comes Next
(A series you wish had more books)
I loved all this fluff and wanted more!!
Right Hand Man
Favorite brOTP
The boys in this whole series!
What'd I Miss
A book series you were late to reading

TAG TIME!
Ladies @ Lost in Lit
Ladies @ Novel Ink
FYI sorry if you have already been tagged!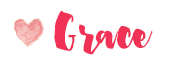 Related Posts