Goodreads Book Tag
I first saw this tag on Bingeing on Books and figured I would save it for a rainy day.FYI these are as of Tuesday July 19th. So here we go!
1. What is the last book you marked as "read?"


I had had this book for so long and finally read it during the Make Me Read It readathon. Loved it!
2. What are you currently reading?
I am listening to Appealed for My TBR List monthly pick. So far I love it like the rest of the ones in this series. Truly Madly Guilty so far is intriguing but I am not super into it at 28%.
3. What was the last book you marked as "to read?"

I forget where I saw this first but the cover and blurb totally caught me.
4. What book do you plan on reading next?
I just got this one and can't wait to start!
5. Do you use the star rating system?
I very much do.
6. Are you doing the 2016 reading challenge?
Yup I like to have something to shoot for numbers wise.
7. Do you have a wishlist?
Yes, I do but I keep it on Amazon.
8. What book do you plan on buying next?
Whatever pops up on sale next 🙂
9. What is your favorite quote?
I am all about TJR right now so I will share two from her.
"Life is long and full of an infinite number of decisions. I have to think that the small ones don't matter, that I'll end up where I need to end up no matter what I do."
― Taylor Jenkins Reid, Maybe in Another Life

"Isn't it nice … once you've outgrown the ideas of what life should be and you just enjoy what it is."
― Taylor Jenkins Reid, After I Do
10. Who are your favorite authors?
Colleen Hoover //  Rainbow Rowell // Lauren Oliver //Taylor Jenkins Reid 
11. Are you a part of any Goodreads groups?
I don't think so
12. What could Goodreads do better?
HALF STARS.
Do you guys use Goodreads? What is your favorite thing about it? What would you change?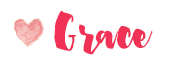 Related Posts