I LOVE the Gilmore Girls  so when I saw the Gilmore Girls Book Tag at 
Bingeing On Books
 blog, I had to do it because well …
Rory and Lorelei – a book with an awesome mother/daughter relationship
Lea and her mom were pretty awesome. They were friends but her mom was still the mom.
Rory – favorite character who is a bookworm
Alice loves books, reviews them for a living and run a book club with her best friend.
Paris – a character who is snarky and completely honest, almost to a fault
Ozzie was the leader of their group of friends and sometimes just a little too honest with them all.
Lane – book with an awesome best friend
Caro and Drew were some of my favorite best friends in any book. They were fun, supportive but still acted like teenagers.
Sookie – a character who makes you laugh
Denton for sure. He totally cracked me up the whole book.
Lorelei and Luke – a book about best friends who fall in love
Hannah and Nick were virtual best friends and it took a road trip to sort out the rest of the feelings.
Jess – most swoon worthy fictional boyfriend
I am so going Crosbie on this. Maybe it is because I just read it but whatever I still loved him!!
Lorelai – character who is super clever and quick witted
Beth and Jennifer because I can't pick just one. Their emails back and forth made me laugh and were so witty.
Logan – character who is a bad boy with that you can't help but love
Dean – character who is the perfect boyfriend but is boring
Nate was the perfect boyfriend and possibly person but that was kind of it. He was kind of blah 🙁
Are you excited for the Gilmore Girls revival??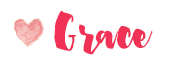 Related Posts