I watched Gilmore Girls when it was originally on. I watch reruns whenever they are on. So clearly I was excited about this revival. Hell, even my husband who watches almost nothing with me, was mildly excited and actually made time to watch all 4 episodes? movies? whatever they were Thanksgiving weekend. Man I had a lot of thoughts. SO many I did a rewatch already Let's go through this season by season and then an overall thoughts section. By the way this is all just rambles and as the show progressed so might not make any sense to anyone else but me. Sorry!
WARNING: Spoilers abound in this post. If you haven't watched it and plan on it stop here. 
WINTER
Hey where is the intro song??? I actually really missed this.
Rory didn't seem like Rory at first. I felt like it took a while for her to click back into character.
Petals the pig was perfection.
Loved how proud of Rory Luke was.
The whole Paul the forgettable boyfriend thing did not work for me. Not funny really, way too mean and went on too long.
So happy Michel was married.
Super confused on what Sookie was doing. Was she still living in Stars Hollow or was she away from Jackson and her kids??
Dude Lorelai has some bad hair. Like really big, pageant hair.
The whole L&L discussion on having kids was baffling. Like after 9 years you really never discussed this.
Paris is one of the best characters and played her role to perfection.
Taylor freaked out in the diner about the wifi was everything for me. Loved him and Luke having a moment'
Zach looked old as hell.
SPRING
How had Emily and Lorelai not been in therapy before??
More Lorelai big hair!
Mr. Kim was such a fun little addition.
I swear I am the only one who likes Logan but man they have chemistry!!
 Loved the comparison of Michel and Paris being the angry friends.
Who wrote this terrible letter to Emily on her birthday??? How did they leave this open!
Loved going back to Chilton.
Again Paris=Perfection.
The Francie chick did not age well since the show and a character I could have done without.
Doyle and Paris are so fun together. I could watch a weird spin-off show of them.
Who dresses like Rory and Lorelai when galavanting all over NYC. Did you see their shoes? No.
Oh, a Parenthood person – YAY!! I loved seeingLauren Graham with her two on-screen daughters.
Rory on that website interview was so cringe worthy. Like get your shit together.( Side note I hate that actress that played the head of the website. She has been in a bunch of stuff and she is the worst in them all. )
SUMMER
What is with this pool club in Stars Hollow? I mean they never did this.
Did we really need April back??
The money talk about April between Luke and Lorelai was so weird. Again it felt like after 9 years this shouldn't be weird.
I hated when Rory was all surprised and upset Logan's FIANCE moved in with him. Like really ? You are the side piece woman. Get your shit together.
I noticeably miss Miss Patty at these town meetings.
The 30 something gang joke was stupid. I didn't like it.
The Secret Bar was awesome. That is a fun addition and seemed to fit in with the rest of Stars Hollow.
I wasn't surprised Michel wanted to leave – he should want more.
Holy hell that play went on entirely too long. I want more of the people I know and care about not this random thing.
That said Sutton Foster and Christian Borle are amazing and I love them in everything they do.
Taylor referenced RZA and Busta Rhymes. That is all.
Oh hey, there Jess! Wait no hug after 4 years? Very odd.
Lady stop complaining about no underwear and go buy some.
I wasn't sold on Lorelai's reaction to Rory writing a book about them. Also weird reaction to Jess  after all these years.
FALL
Love the whole book vs movie thing for Wild.
Never bought that Lorelai would actually do that though.
I hated seeing Luke all out of sorts after she left.
Watching Luke and Jess made me realize there should have been more Jess overall.
Liked the beginning of the Life and Death Brigade scene but then it got really trippy and took too long.
The goodbyes to the LDB made me sad.
Rory's goodbye to Logan had me in tears. Yeah I love Logan so whatever.
When Lorelai called Emily to give her her one story about Richard I couldn't help but cry. It was beautiful and the mother-daughter moment I had been waiting for.
Luke's speech to Lorelai when she came back was perfect.
Um I need to go to Nantucket. Gorgeous!
Love that Emily is at peace there.
The DAR meeting and Emily is probably my favorite scene. Her just letting it all go – Bullshit – was hysterical. Also showed her moving on from that life.
I thought the scene with Christopher was random but after the last four words it made so much more sense.
I wasn't impressed with the Sookie scene. She didn't really seem like Sookie.
The look Jess gives Rory before he leaves. Swoon!
The wedding scene was beautiful.
Emily alone in Nantucket was lovely.
Those last four words. Not super excited about them
OVERALL THOUGHTS
I loved being back in Stars Hollow and seeing so many of the town people.
The beginning the dialogue seemed off but it got back to normal as it went on.
I think I wanted Rory to get her shit together so many times. I mean we all go through stuff but it was very un-Rory like just how much a mess she was. She always worked hard and it was missing.
Emily stole the show for me. Her character went through a tragedy but had growth. Loved it. Plus we got to a nice resolution for her.
So happy Luke and Lorelai got married. I was afraid they would mess that up.
Logan is not Christopher. He's not. I don't buy that parallel.
I hate when shows want o to be all full circle for a finale. Why?? They aren't the same person. They won't have the same life. I feel like that is what those final four words were pushing for and I think it is a cop-out.
This was my favorite scene
I am sure I said too much and missed a lot too. Ugh, my mixed feelings should be evident. I will try to remember and focus the good parts 🙂
Did you guys watch the revival? What did you think?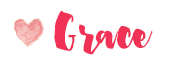 Related Posts