The lovely Nick and Nereyda from Nick & Nereyda's Infinite Book List created this tag.
I adored Friends when it was on and still love it in reruns. I have been meaning to do this tag forever so here it is!


Claire from Seven Ways We Lie was the absolute worst. I think the story would have been so much better if she was gone!!


Ugh Grace and Matt breaking up was so hard!!


When they were in Amsterdam. That kiss got me.


Oh my god I just finished this and it was the absolute best series ender I have ever read.


Can I wish I never read the whole book????

I cry at everything so this was tough. I actually looked up tearjerkers on Goodreads and found one listed I didn't cry at. Still liked the book though!

I totally share books. I give them away actually. I did get a personalized signed copy of All the Bright Places at Bookcon a few years back so no one is getting that one.


This book was so amazing!! I don't know why  waited to read it. TJR is genius.
My biggest pet peeve in books is when a gorgeous girl by everyone's account thinks she is ugly. Maybe she has a small imperfection or a pimple or something that does not take away from her beauty at all but she all mopey that no can lover her. I go nuts at this. Stay With Me is a prime example.

I mean Jamie and Wes are my favorites ever. They are the best. 

Do you guys like Friends? Who is your favorite Friends Character?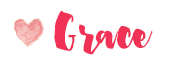 Related Posts