Top Ten Tuesday is hosted by The Broke and The Bookish.
This week was books you feel differently about after time has passed. I changed it to authors and knocked it down to 5. The story is the same with most of these fabulous ladies – I really loved their books when I started reading them. Then a some point I got sick of the books, of them, or their stuff just wasn't what I wanted to read anymore. I still may go back to the at some point.
 Jennifer L. Armentrout
Charlaine Harris
Jen Lancaster
Janet Evanovich
Jessica Sorensen
What authors do you feel differently after time has passed?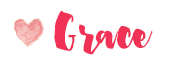 Related Posts