Time again for a check in on the POPSUGAR reading challenge.  Let's see where were we…..
 ::Trilogy:: For this one I went with the Delirium series by Lauren Oliver as it was already on my TBR list.  So far I finished all three ( Delirium, Pandemonium, Requiem) and really enjoyed them.
::Book with a love triangle:: The Vincent Boys by Abbi Glines fits the bill here. This was my favorite book by Abbi yet. I flew through it. I also enjoyed the next book, The Vincent Brothers.
::Book set in high school:: I read lots of these so I had my choice really. Love Letters to the Dead by Ava Dellaira was one I heard of through a friend, loved the cover (so superficial I know) and couldn't wait to get to. Really enjoyed it and it was completely taking place during the main characters freshman year.
::Book that are you cry:: JoJo Moyes is quickly becoming one of my favorite authors to read.  In The Girl You left Behind we are told two stories one form the past and one from the present that intersect with a painting. I loved how it ended and had me in tears. Also recommend the prequel novella, Honeymoon in Paris to accompany it.
::Book by an author you've never read before:: Bright Side by Kim Holden fits here but could have easy fit above. This book had me ugly crying all over the place. Kate is possibly one of my favorite characters of all time.
::Book based on or turned into a tv show:: The first thing that popped into my head was Pretty Little Liars. I have no idea why but I checked the library they had it available and the rest is history. Written by Sara Shepard its the story of four girls whose friend went missing, mysterious notes and texts and such start being sent to them that only the missing friend would know. It was ok but I think I will just watch the show now instead.
Are you doing the challenge? How are you guys doing?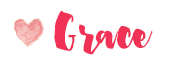 Related Posts