The monthly topic for the 2017 Contemporary Romance Reading Challenge this month is favorite shippy books.
I can say I am usually not one to concerned with ships. In fact, I kind of don't use the term because I believe I am way too old to lol. Still when I think about my favorite couples in a book these 8 came to mind right away.
What are your favorite shippy books?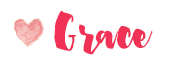 Related Posts