This month's topic is favorite road trip books. Man do I love a road trip book. I mean you are  guaranteed some hijinx, some feelings coming out, at least one fight/disagreement, and usually some get to see some fun stops in cool places – in other words it is perfect reading material!! So here are some of my favorites and some I want to read still.
Favorite Road Trip Books I Have Read
Road Trip Books on My TBR
Do you like road trip books? What are your favorites?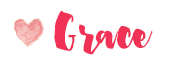 Related Posts