This is a feature where I will rank all the books I have read by favorite authors.
I stumbled onto Tana French when someone mentioned her at a family event. I checked my library and they had two of her books so I started with one of them and loved it. Then I realized it is a series and I had started with book 2 – oops!! Honestly, I read it without being bothered that it was out of order. They can all kind of be read as a stand alone since they each follow a detective from the Dublin Murder Squad but some history from the past books is woven into each book. Her books are slower and deliberate but still somehow keep me super interested and turning the pages. This is definitely one of my favorite series that I (im)patiently wait for each new book to come out.
Let's get to the ranking!
#6
This was my least favorite of the series. It was slow and focused so much on Frank Mackey's past I wasn't as interested. Still, it was a solid book and I know a lot of people loved it.
#5
This is the first book of the series although I read it second. I liked the characters – especially Rob Ryan, our main person, and Cassie Maddox –  and the mystery was really good. The woods setting as well as added to the feel of the book.  However, the ending wasn't my favorite.
#4
While this followed the same kind dual story – one of the detective and one of the actual mystery – like the others this one was more focused on the mystery. I think it was a really good mystery that kept me turning the pages.
#3
The Secret Place brings in Frank Mackey's daughter as part of the mystery with a different detective, Stephen Moran. I loved that the mystery was around a group of girls and a murder at a school. I liked that we had Frank Mackey back in a different role here as the father of one of the girls. Plus I really liked Stephen Moran.
#2
This is Tana's latest addition to the series. It was totally worth the wait too. We followed Conway – who had showed up in The Secret Place as well as getting a lot of Stephen Moran. While the mystery was a good one I liked that it was a lot of focus on the Dublin Murder Squad in itself and the something that happened a long time ago that connects to the current mystery. I also loved following a woman detective again.
#1
While this was the second book in the series it was the first one I read. Cassie Maddox is the main detective we follow here in a really interesting and unique case where she is undercover in a house of a group of friends. It was all so interesting – the connections and relationships within the friends, the mystery of the murder she is investigating as well as the presence of Frank Mackey. I was just so hooked after this book and have a special connection to it. I might need to do a reread soon.
Do you like Tana French? What is your favorite of her books?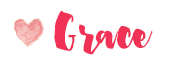 Related Posts