This is a feature where I will rank all the books I have read by favorite authors.
Today I wanted to take a look at one of my favorite authors, Rainbow Rowell, and her books. I first read Rainbow Rowell when Eleanor & Park was all the buzz, probably on the later side of the buzz to be honest, so of course I had to pick it up. I enjoyed it and then somewhat promptly picked up  Fangirl and LOVED it. This is when I knew that Rainbow Rowell was an author for me. My library has Attachments so I took it out and again was just in love with her writing. I then eagerly anticipated the release of her next two books, Landline and Carry On, and have not been disappointed.
So for fun I decided I would rank all of these books and see where they fall out for me after some time.
Let the countdown begin!
While this is probably her most popular it is my least favorite. That isn't to say I don't really like it and didn't thoroughly enjoy it though. This story hooked me in and I loved Elanor and Park and their story. Also loved the late 80's setting.
This book would probably have been ranked higher if it wasn't such a slow start for me. Once it got going I really loved her take on this kind of Harry Potteresque story (I am using the Harry Potter comparison blindly here since I haven't read it yet). I really was nervous how this would come out because the Simon  parts in Fangirl were my least favorite part about that book. Somehow this all worked so well though.
I was excited for another adult novel from Rowell since I loved Attachments so much and this was so good. I loved that it tackled a marriage that was far from perfect. Plus there was the fun magical phone element that really added something wonderful to the story. I read this in a day and went through lots of emotions in such a short time.
Fangirl I know is so many people's favorite. I loved Cath and Levi too. I got Cath and totally related to her. Love sisters in a story as well. Levi man he was just too cute. I just loved everything about this really. Actually, I take that back. I didn't love the little Simon Snow parts but whatever.
This book. I am not sure what it was about it but it totally got me. I loved the fun banter between Beth and Jennifer in their emails. I loved that it got kind of serious at times. The time period of the 90's  and all the references was perfect. Lincoln was one to love. I mean the love story was super unconventional but I totally fell for it.
---
Clearly I am probably in the minority in my rankings if the Goodreads average ratings mean anything (which they don't right??) I loved all five of these books, though. There is just  something about her writing I love and find addictive. I cannot wait for more from Ms. Rowell. Until then I do have Kindred Spirits the short story that I need to get to.
Do you enjoy Rainbow Rowell's books? Which is your favorite?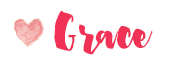 Related Posts