This is a feature where I will rank all the books I have read by favorite authors.
I have this weird relationship with Lauren Oliver. I love her writing and always find the concept of her books fascinating. Still, they don't always work for me. I still consider her a favorite author because I will read any YA or Adult book she puts out. I have read every full-length YA and adult novel she has written so far. I know she has MG novels and short stories but I haven't gotten into those so they aren't in this post.
Let's get to the ranking!
#6
This is her latest book and sadly I think my least favorite.  The concept sounded so awesome and I really think it ends there. I wasn't impressed with the characters and I don't think it was as interesting or action-packed as it could have (should have) been. But I am sure I will read the next installment because that is how I roll.
#5
I believe this is her only adult book. Again amazing concept. Told from different rooms in an old house and from various POVs – including ghosts – I was really excited. Some of the twists and turns really worked but some fell flat. Also, a lot of the book was almost boring for me. This is an instance where her writing was what was the best part.
#4
I really enjoyed this book throughout. Concept, writing, characters were all things I liked here. The ending is kind of what left me a little eh on this one as a whole. I felt like "Oh that's all".
#3
This was my first Lauren Oliver book that was recommended by an IRL friend. This is where I became interested in anything she did. The concept worked, the writing was beautiful and it was addicting to read.
#2
This book was amazing for me. It put together all the things I love about her books in one and pulled it off to the very end. I was sucked into it from the beginning and couldn't easily guess the outcome or exactly what was going on – which added so much to the book.
#1
My favorites!! The Delirium series is probably my favorite trilogy /series ever. I was intrigued after Before I Fall but was obsessed after these. It is funny because I only rated them 4 stars because I was such a stingier reviewer but I think I would have bumped them up now. I look back on them so fondly and I even loved the last book and the ending (which I believe is an unpopular opinion!!!)
Do you like Lauren Oliver? What is your favorite of her books?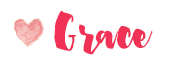 Related Posts