This is a feature where I will rank all the books I have read by favorite authors.
I only heard about Kasie West when I started blogging. It still took me a while to pick up a book by her. She is now an auto-buy author for me. I love her feel good, fluffy brand of YA that still manages to have heart. She is an author I always look forward to her new projects. I will say there is one book I still haven't read yet – On The Fence. Like most of my favorite authors I tend to save one book for a "break in case of emergency" reading situation. So clearly that will not be ranked today.
Let's get to the ranking!
#6
This was my first Kasie West book I read. While I liked it, I didn't love it. It has been all up hill from here for me with her books.
#5
This is the most recent of West's books and I did enjoy it. Still, the romance wasn't as good as some of her other books.
#4
In this lovely book we get treated to some locked in a library time. But it goes beyond that and touched on some improtant subjects.
#3
This was ADORABLE. I mean secret pen pals (not so secret to most readers) is such a fun trope. Also great family in this one.
#2
Fake relationship trope here adn done so well. I found this super addictive and loved the adorable and awkward romance.
#1
This duology is by far my favorite from West. It is different from her other books because of the paranormal/ sci-fi spin it had. It was compelling, page turning and done perfectly. I would love to see more like this from her in the future.
Do you like Kasie West? What is your favorite of her books? Do You prefer her with heads covers or heads cut off covers??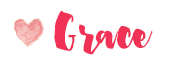 Related Posts