Top Ten Tuesday is hosted by the Broke and the Bookish.
The Good
Phil Dunphy // Phil is the BEST. I love his enthusiasm for life and his family. He always means the best.
Eric Taylor // He and Tami are like the super couple of TV to me. They are amazing parents together.
Adam Braverman // I mean how could I not put on some one from Parenthood. Him dealing with his son Max and his issues were always touching moments in the show.
Zeek Braverman // Couldn't stop at one dad from Parenthood. The Patriarch of the family always had a way of bringing the family together and imparted nuggets of wisdom to his various kids and grankids.
Murray Goldberg //  What a goof. He makes me laugh but you can see how much he loves his kids.
The Bad
Rowan Pope // Ugh I mean he is a killer and he lied to Olivia for her whole life almost. Man is crazy pants.
Don Draper // Pretty much was just awful. I am sure typical of the time to an extent but with the work, booze, and cheating he hardly had time for his kids.
Christopher Hayden // He was only around when it was convenient for him and that is shitty.
Dexter Morgan // Serial killer. That is all.
Jax Teller // His kids never really had a chance as long as he was part of the club.
Who are your favorite TV dads?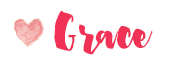 Related Posts