I was tagged for the Burn, ReWrite, ReRead tag by Nick @ Nick's Book Blog and Nicole @ Feed Your Fiction Addiction. Thanks guys!
The rules: There are three rounds. I have to use a random number picker applied to my "read" shelf on Goodreads for three books, and then decide what I'll do to those three: burn, rewrite, or reread. For my three rounds I did one round from all my books, from my 2015 reads and from my 5 star books. That last one was really dumb of me.
FIRST ROUND: ALL THE BOOKS
Burn: Nash. I really liked this one. Might be my favorite from the Marked Men. But sorry – the others are just better.
Rewrite: Ugly Love. This isn't my favorite CoHo book but I could never burn it. A little rewrite is my best choice here.
Reread: Station Eleven. Even though the ending to this wasn't my favorite I really enjoyed this book overall. It was different and I like that.
SECOND ROUND: 2015 Books Read
Burn: Faking Perfect. Fine book. But the other two I prefer.
Rewrite: Never Never 2. I love the concept here. Execution on part 2 was eh for me so rewrite!
Reread: Follow Me Home. Such a cute book. Very warm and fuzzy and won by process of elimination.
THIRD ROUND: 5 Star Books
Burn: I don't want to. You can't make me damn it. The Nightingale. THAT HURT.
Rewrite: Maybe Someday. I have not a damn clue what I would rewrite but something. Something small.
Reread: Maybe in Another Life. I LOVED this book. I thought it was perfection.
Um that was way harder than I thought. I feel kind of sad about that last one.
I TAG:
ANYONE. I have seen this everywhere so whoever hasn't done it. It's fun, in a soul crushing kind of way.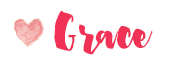 Related Posts