So I did a Fall TV Preview earlier in the TV Season. I am back with a midseason update!
Shows I Was Still DVRing
Grey's Anatomy. This is one of the first things I watch when it comes on my DVR. Still. Enjoying the season so far.
The Affair. This season was Meh at best, Loved getting to see Cole and Helen's side of things but other than that it fell flat.
Modern Family. I think this season has been better than the last few so there is that.
How to Get Away with Murder. It's still BANANAS. Maybe a little too much. Will stick it out for the season though.
The Good Wife. It has been an ok season. The midseason finale ended on a little bombshell that was well worth watching though.
Big Bang Theory. Still cute. Nothing amazing.
Shows Added (then possible removed from) to the DVR
Scream Queens. Totally Gave up after episode 2. Entirely too cheesy.
Quantico. I was the biggest fan of this one. I swore I would love this. Yeah gave it up already!
Life in Pieces. This is a cute, funny show. I watch it when I catch it but it hasn't been added to my regular watching schedule.
Blackish. LOVE this. I now watch it religiously.
Shows That Were in Danger of Being Removed from the DVR
Scandal. I've stuck with it. It is still just ok and I usually am doing something else while it is on.
Homeland. Sitting on my DVR unwatched. Not sure I will get to it.
Currently Watching/Watched
Transparent. Season 2 dropped mid-December. I promptly watched the season in two days. It was amazing and even better than the first.
Jessica Jones. I am working my way through this one. It is heavier so I need more time in between episodes but I am really liking it. Strong cast.
Top Chef. I mean it is Top Chef. I have watched EVERY season and will likely always watch.
Looking Forward To
Girls. Yeah I still watch this. I am not sure why but I am addicted to it.
Silicon Valley. This is one of the few shows my husband and I watch together. Super funny.
What shows have you been watching? Anything you ditched this season so far? What are you looking forward to?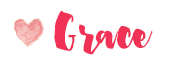 Related Posts