I often take a look at the various posts Popsugar has out there on books. One of my favorite's is when they do ones on books to movies. So my inspiration for this post comes from their 41 Books Becoming 2015 Movies post (my note is obviously some of these are out already). I am going to break down some of the books on their list into various categories. 
I've Read Them Now let's see them
Paper Towns was a wonderful book by the one and only John Green. I have faith that it can be a great film just like TFIOS was. This is especially true since it stars Nat Wolff who was also in TFIOS. This is due out in late June.
Me Before You is one of my Top Reads. I will be at the theatre for this one for sure, which for me is saying a lot since I like to sit on my couch for most movies. Grab your tissues and head to a theater in late August.
I love Gillian Flynn's twisted mind and her twisted stories. I am jazzed to see another one of her tale's brought to the big screen. Also the cast is pretty interesting: Charlize Theron, Nicholas Hoult, Christina Hendricks, and Chloë Grace Moretz. No opening date was noted.
Did it have to be a movie too?
 I read this back in early 2011 after it was on a bunch of best of lists. It was definitely a different book than what I had been reading but I found it pretty meh. The whole narration from the child's point of view got old quick. Regardless this turning into a movie does not excite me at all. Hopefully it's better than the book!
Better get to reading
All three of these titles are on my TBR list and clearly I need to get myself in gear.
Miss Peregrine's Home for Peculiar Children has been on my list for so long and I just haven't gotten to it. It sounds so strange and lovely I can't wait to dig in. Plus the cover is so awesome/freaks me out.
Me and Earl and the Dying Girl is another one I have been meaning to get to. Hopefully the impending movie, mid June, will inspire me to get it done.
The Light Between Oceans, while a couple years older, recently caught my eye and was added to the ever-growing TBR.
I'ld rather just watch the movie
While I find the subject of both of these books interesting for some reason I think I will skip reading and go straight for the movie which I rarely do. I have seen a lot of mixed review for The Martian and I just have too many books to get to at this point.
New to me
This is my favorite part of going through these lists. New finds!!
The Price of Salt by Patricia Highsmith
Popsugar says is about "A young female department store clerk becomes obsessed with another woman in the store in this 1950s drama."
This sounds super interesting. I love a based on a true story book and this is something totally different than I would normally read.
The Ninth Life of Louis Drax by Liz Jensen
Popsugar says "This sci-fi thriller follows a young boy after he suffers a near-fatal fall on his ninth birthday."
This sounds super weird and mysterious. That's all I need!
The Driftless Area by Tom Drury
Popsugar says its about "Pierre, a young bartender, experiences ups and downs in rural Iowa before falling for a mysterious woman named Stella."
Romance? Mystery? I'm in!
Every Secret Thing by Laura Lippman
Popsgar says "When two little girls, Alice and Ronnie, find an infant in an abandoned stroller, a terrible incident shatters three families. Years later, the girls are 18 and trying to find a new start, but the crime keeps haunting the families and the police — especially when another child disappears."
What happened? I need to know now!
What movies adaptations are you looking forward to? Dreading?
What books do you want to finish before the movie comes out?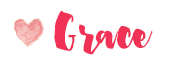 Related Posts