I saw a post like this recently on Bookmark Lit and thought I need to do this too. I always have SO many books I say I need to read – old and new – and they get put aside. But these 12 books are ones I am really going to try and fit in by the end of the year.
The Sequels/ Next in Series
Us // Him was so damn amazing and I didn't expect to love it like I did. I NEED to read Us and soon.
Split Second // Pivot Point was my first 5 star read of the year and for some reason I haven't picked up Split Second.
Winter // I had to have this book as soon as it came out. I got the audio and it has sat  there becuase 24 hours people.
The Backlist from Newly Discovered Authors
The One That Got Away // Results May Vary was amazing and made me so happy I got this one on sale.
Come Away With Me// The Choices We Make totally made me sob and I fully expect this to do the same.
The Status of All Things // I actually wanted this book when it came out but never got it. Then I read The YEar We Turned Forty and loved it so I knew I need to get this one too.
The Books That Came Out His Year and I Had to Have
Tell Me Three Things // I won this in the beginning of the year and have hear such great things and it still sits on my shelf.
Scarlett Epstein Hates it Here // This cover. I love it and it made me buy it. It did. I think I will love this one.
Girl Against the Universe // After hearing awesome things I bought this one with my Amazon money. I am excited for it.
The Ones that Intimidate Me
Illuminae // This is a size and the whole craziness of the format. I have had it on my shelf since Christmas and I am just a big baby about picking it up.
Outlander// The size on this one scares me away. But I want to read it then watch  the show.
Harry Potter// This is intimidating in that I feel like I am the last to read it. What if I don't like it? I feel like that will crush me for some reason. I want to love HP llike the rest of the world.
So I own all of these books (except for Harry Potter which I will get from the library) I am trying my hardest not to request too many ARCs for the rest of the year unless I really want them. I would love to get through all of these and make a dent in books I have been meaning to read.
Have you read any of these? What did you think?
Do you have any book you NEED to get to before the year's end?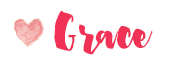 Related Posts