I did this post last year too but later in the year. I wanted to give myself more time to get to the books in the post this time.   I always have SO many books I say I need to read – old and new – and they get put aside. But these 12 books are ones I am really going to try and fit in by the end of the year.
The Books From Last Year I Want To Fit In
This Is Our Story // The Secret of a Heart Note// We Are the Ants
The Backlist from Recent Favorite Authors
Dear Carolina // This Adventure Ends// Before I Go
The Books That Came Out This Year and I Had to Have
Windfall // Alex, Approximately // Into the Water
The Ones That Were Still on Here From Last Year
The One That Got Away // Come Away With Me//Girl Against the Universe
Have you read any of these? What did you think?
Do you have any book you NEED to get to before the year's end?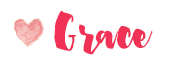 Related Posts