Hi! My name is Grace and I have Booknesia.
What is Booknesia you may ask?
Hmmm. I don't remember. Oh wait!
Booknesia: Forgetting one or multiple important pieces of information of a book; can happen directly after reading or within a small specified time after.
So my confession is I routinely forget characters names after I read a book.
Like I am talking about an hour after. I'm all writing my notes and what not and I write:
"Tough Chick was so kick ass. And I loved her Swoony Guy. He was so dreamy. And the Annoying Best friend so got on my nerves. But I am glad Fun Friend of Dude helped out"
I then go back to the book to check what the hell the names actually are.
For real. I can tell you everything about the character. She had red hair. A green dress. Daddy issues. But WTF was her name!
It boggles my mind how this can happen. I am smart (and modest). I pay attention. I love books.
The only thing I can think of is:
Also, I should probably mention I am horrible with names in general. If I ever see you IRL and say "Hey you! How have you been?" I don't remember your name. Don't feel bad I have been known to screw up my own kid's names.
In conclusion, since I started blogging this has been a bigger problem than normal, since you know, I should include names in a  review. I have learned that I need to write all names down as I go. I mean it's a simple solution so whatever. But what I really want to know…..
Geez calm down.
Do you ever get Booknesia? Do you forget names? places?
::WHISPERS:: Please tell me I am not the only one.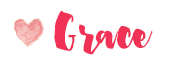 Related Posts