II saw this tag over at Metaphors and Moonlight. She found this tag at Dinasoaur, the original is from the ReadingRealm booktube channel. It's just all about titles! It was fun to search out the perfect ones to fit the questions.
---
1. TITLE THAT'S THE STORY OF YOUR LIFE
 I think this sums it up. I love my life but it is so not perfect!!
2. TITLE THAT DESCRIBES YOUR PERFECT WEEKEND
On the Island inthe sense I want to sit on the beach and do nothing.
3. TITLE OF AN ADVENTURE YOU'D LIKE TO GO ON
I am obsessed with parallel lives books and I would love to wander down the "other" road my life could have taken. But I want to come back to this life at the end!
4. TITLE YOU WANT TO NAME YOUR CHILD
I only want one but I love the name June so much.
5. TITLE OF YOUR IDEAL JOB
I have no idea what this book is about but I would love to co host an entertainment talk show on the radio, because no one needs to see me. I love to talk about books and tv and would love to be paid for it.
6. TITLE OF A PLACE YOU'D LIKE TO VISIT
I have been to and loved Paris and want to go back. I haven't been to London yet but want to go there one day. If I could hit them both in the same trip that would be awesome.
7. TITLE OF YOUR LOVE LIFE
8. QUESTIONS YOU ASK YOURSELF
 What if? is definitely a question I ask myself and can go down the rabbit hole if I let myself. I wish I didn't do that actually.
9. TITLE OF A KINGDOM YOU WANT TO RULE OR NAME
 I think it is a pretty sounding kingdom 🙂
10. TITLE YOU'D NAME YOUR BAND.
 Final Girls sounds like a bad ass all girl band name.
Have you done this tag? Leave a link!
What are some of your answers to these questions?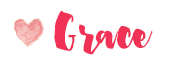 Related Posts