I was tagged for this tag by Erica @ Novel Ink.
Origins of this tag are murky so to whoever I am sorry I can't link back!
Let the tag begin!
How old are you?
32 years old. So in blogger terms, ancient.
What book are you reading?
Just started Who Do You Love by Jennifer Weiner
What are you wearing?
Yankees T-shirt and gym shorts. This signals I will not be leaving the house today.
Favorite OTP?
Is it bad I'm not sure?
Blogger or WordPress?
WordPress for the win!
Going outside being active or staying in and reading a book?
Gah Can't I go outside AND read a book???
What is the last book you read?
What You Left Behind by Jessica Verdi
What is the book you're going to read next?
I am not sure! I think I'll Give You the Sun is almost up at the library for me otherwise I want to dip into the millions of books I have bought and not gotten to yet. Maybe The Beginning of Everything?
Ebooks – yes or no?

Where do you prefer to read?
On my couch near an end table so I can have a drink nearby.
Who is the last person you tweeted?
What is this tweeting you speak of?
Whose blog did you look at last?
SHANNON @ IT STARTS AT MIDNIGHT
Who is your favorite blogger?
Please –  that is like asking who my favorite kid is – There are no favorites!
Who is your favorite book-tuber?
I'm sorry to say that I don't know any.
What do you do when someone tells you reading is boring?
Who is the last author you spoke to?
Um I stammered in front of Colleen Hoover at BookCon does that count?
Who is the last person you texted?
The Husband.
Who is your all-time favorite book character?
Kate from Bright Side. She is kick ass and so cool.
UKYA or USYA?
Can't we all just get along??
What is your preferred drink whilst reading?
Coffee or wine. I wouldn't exist without either.
If you hated reading, what would you be doing instead?
Watching TV on full out binges.
How many bookshelves / bookcases do you have?
2. Mostly filled with my kids books and cookbooks since I read ebooks.
If you had the choice to meet all of your favorite book bloggers or all of your favorite authors, which would you pick? You can only pick one.
BLOGGERS FOR LIFE.
Insta-love: yes or no?
No.
Favorite author?
Gah. Rainbow Rowell.
What is the number-one book on your wishlist?
Right now Emmy & Oliver.
Do you prefer books with female or male protagonists?
Both are cool.
Which is your favourite book-to-film adaption?
The Fault in Our Stars

What is the last song you listened to?
Uptown Funk – We have dance parties a lot in this house.

Which do you enjoy reading more – negative reviews or positive reviews?
Both
Who are you going to tag?
Christen @ Christen {hearts} Pinterest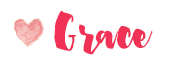 Related Posts