Until It Fades

by K.A. Tucker
Published by Atria Books on June 27th 2017
Genres: Romance
Pages: 356
Format: eARC
Source: Publisher via Netgalley
Goodreads
Reading Challenges: 2017 Contemporary Romance Reading Challenge

Twenty-four-year-old truck stop waitress and single mother Catherine Wright has simple goals: to give her five-year-old daughter a happy life and to never again be the talk of the town in Balsam, Pennsylvania: population two thousand outside of tourist season.

And then one foggy night, on a lonely road back from another failed attempt at a relationship, Catherine saves a man's life. It isn't until after the police have arrived that Catherine realizes exactly who it is she has saved: Brett Madden, hockey icon and media darling.

Catherine has already had her fifteen minutes of fame and the last thing she wants is to have her past dragged back into the spotlight, only this time on a national stage. So she hides her identity. It works.

For a time.

But when she finds the man she saved standing on her doorstep, desperate to thank her, all that changes. What begins as an immediate friendship quickly turns into something neither of them expected. Something that Catherine isn't sure she can handle; something that Catherine is afraid to trust.

Because how long can an extraordinary man like Brett be interested in an ordinary woman like Catherine…before the spark fades?
Review
Oh what a sweet book this was!! This is my third book from K.A. Tucker and each has been so different and I loved that. This was definitely the happily ever after tropey book (Tucker even says this in her acknowledgments) but it was done well and so enjoyable.
Catherine Wright is a 24 year old single mom who is doing the best she can on her own to raise her daughter and make ends meet all while trying to not to be the talk around town . . . again. When on the way home from a horrible blind date she becomes an unlikely hero saving a man from a burning car. It isn't until late she finds out the man was Brett Madden, hockey player and media darling. Since she has already had her time in the spotlight she tries to avoid it this time. Still when Brett shows up at her door to give his thanks she can't help give into his charms and start a  friendship that leads to more.
Catherine was such an easy character to root for. She had such a tough time since high school and really fought her way to make a life for her and her daughter with such little support. I just wanted her to get everything she wanted in life which wasn't even much. Her daughter was adorable and the same age as my own so she felt so realistic.  We got to see flashbacks to her past which explains how she got in her situation and how she changed which I liked a lot to understand her more.
Her relationship with family was mostly strained – especially with her parents – from the events that happened in the past. I was happy to see these relationships get worked on throughout the book. Also that there was still a relationship between her parents and her daughter.
Then there was Brett. I mean could there be a more perfect man?? No there couldn't. He was handsome, talented, polite, famous and from a good family. I fell for him from the first time he showed up in the book so it was easy to see why Catherine did too. Their friendship turned more was so much fun to follow – especially with the famous athlete/poor waitress angle they had going on.
Overall, this was just a feel good story that had some tougher parts with Catherine's past but really had a sweet romance that shone through and made me swoon a bit. I will definitely be excited for what K.A. Tucker does next.
ORDER//Amazon //Barnes & Noble //Books-a-Million //IndieBound  // Walmart //Apple // Google // Kobo
GIVEAWAY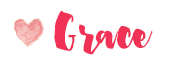 Related Posts