I received this book for free from Publisher via Netgalley in exchange for an honest review. This does not affect my opinion of the book or the content of my review.
Small Admissions

by Amy Poeppel
Published by Atria/Emily Bestler Books on December 27th 2016
Genres: Contemporary Women, Fiction
Pages: 368
Format: eARC
Source: Publisher via Netgalley
Goodreads

For fans of The Nanny Diaries and Sophie Kinsella comes a whip-smart and deliciously funny debut novel about Kate, a young woman unexpectedly thrust into the cutthroat world of New York City private school admissions as she attempts to understand city life, human nature, and falling in love.
Despite her innate ambition and Summa Cum Laude smarts, Kate Pearson has turned into a major slacker. After being unceremoniously dumped by her handsome, French "almost fiancé," she abandons her grad school plans and instead spends her days lolling on the couch, watching reruns of Sex and the City, and leaving her apartment only when a dog-walking gig demands it. Her friends don't know what to do other than pass tissues and hope for a comeback, while her practical sister, Angela, pushes every remedy she can think of, from trapeze class to therapy to job interviews.
Miraculously, and for reasons no one (least of all Kate) understands, she manages to land a job in the admissions department at the prestigious Hudson Day School. In her new position, Kate learns there's no time for self-pity or nonsense during the height of the admissions season, or what her colleagues refer to as "the dark time." As the process revs up, Kate meets smart kids who are unlikable, likeable kids who aren't very smart, and Park Avenue parents who refuse to take no for an answer.
Meanwhile, Kate's sister and her closest friends find themselves keeping secrets, hiding boyfriends, dropping bombshells, and fighting each other on how to keep Kate on her feet. On top of it all, her cranky, oddly charming, and irritatingly handsome downstairs neighbor is more than he seems. Through every dishy, page-turning twist, it seems that one person's happiness leads to another's misfortune, and suddenly everyone, including Kate, is looking for a way to turn rejection on its head, using any means necessary—including the truly unexpected.
Review
This book started off a bit rocky for me. It was in the third person which I am not that big of a fan and it was just flat out a little confusing. I am so glad I stuck with it though because I really loved it!
After a devastating break-up, Kate hasn't been able to move on or well, move off her couch. The once smart motivated Summa Cum Laude has taken to Sex and the City reruns and not much else. Her friends and family are at a loss of what to do until her sister helps her get a job in the admissions department of a prestigious school. While Kate is in her busy time at work and slowly getting her life together, her sister and friends are tangled in lots of secrets and fights that Kate has no clue about.
Man Kate was a mess and I felt bad for her. I understood why her sister wanted her to get on with her life but then she almost did like that she got on with her life without keeping her up to date. They definitely had a complex relationship which I found interesting and realistic. I loved how all the characters' – mainly Kate, her sister and her two friends –  stories all kind of intertwined and unfolded.
My favorite part was the growth of Kate and just how self-aware she was about herself and the past. A lot of that had to do with the new job she had gotten in admissions. I loved the look into that world. Her co-workers were great and the interviews with potential students were interesting and pretty funny at times.
There is a bit of romance but not much. It really focuses on Kate and her journey as well as her dynamic with her sister and friends really. I loved that it was quirky and an engrossing read. There were some small issues here and there but I honestly just enjoyed it so much I overlooked some of them. Definitely a read for those fans of lighter, quirky women's fiction books.
ORDER: Amazon // Barnes & Noble // Books-a-Million // IndieBound // Apple // Blio // Google // Kobo
GIVEAWAY
Click here for Rafflecopter Giveaway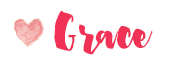 Related Posts