I received this book for free from Publisher via Edelweiss in exchange for an honest review. This does not affect my opinion of the book or the content of my review.
One True Loves

by Taylor Jenkins Reid
Published by Washington Square Press on June 7th 2016
Genres: Contemporary, Fiction
Pages: 352
Format: eARC
Source: Publisher via Edelweiss
Buy on Amazon
Goodreads

From the author of Maybe in Another Life—named a People Magazine pick and a "Best Book of the Summer" by Glamour and USA Today—comes a breathtaking new love story about a woman unexpectedly forced to choose between the husband she has long thought dead and the fiancé who has finally brought her back to life.
In her twenties, Emma Blair marries her high school sweetheart, Jesse. They build a life for themselves, far away from the expectations of their parents and the people of their hometown in Massachusetts. They travel the world together, living life to the fullest and seizing every opportunity for adventure.
On their first wedding anniversary, Jesse is on a helicopter over the Pacific when it goes missing. Just like that, Jesse is gone forever.
Emma quits her job and moves home in an effort to put her life back together. Years later, now in her thirties, Emma runs into an old friend, Sam, and finds herself falling in love again. When Emma and Sam get engaged, it feels like Emma's second chance at happiness.
That is, until Jesse is found. He's alive, and he's been trying all these years to come home to her. With a husband and a fiancé, Emma has to now figure out who she is and what she wants, while trying to protect the ones she loves.
Who is her one true love? What does it mean to love truly?
Emma knows she has to listen to her heart. She's just not sure what it's saying.
Review
Maybe in Another Life was one of my top three books of last year. It was different, fresh and absolutely realistic and relatable. I now know this is just how she writes and I am so incredibly happy to have her as one of my go to auto-buy authors now.
Emma Blair marries her high school crush and sweetheart and moves across the country to pursue her dream of traveling despite her families wishes for her to stay close to home and help run the family business. Just before their first anniversary, her husband Jesse goes missing while out on a work assignment. As she grieves her loss, she moves back home and tries to find a new life for herself. Some years after she bumps into an old friend, Sam and eventually gets engaged to him. After feeling like she has it all together in this second chance at life, Jesse is found alive. She now has a husband and fiance and has to decide what she really wants. Who is her one true love? Is there such a thing?
5 Reasons I Loved One True Loves
Emma. I thought she was a great main character. She was likable and relatable. I got her at pretty much every level and every decision. I know some may say she was wishy washy but I mean who wouldn't be to some degree. It is an impossible situation she was in, at least in my eyes it was. There was an instance or two I was less than thrilled with her actions but I still found them believable and understandable. I also loved getting to see high school Emma and grown up Emma. I love watching characters grow and change.
Easy, Relatable Writing. There is just something about TJR's writing for me that is just so easy in the best possible way. I have read two books from her in a total of two days. She hooks me and keeps me reading way past my bedtime. All her characters seem real and relatable. Their thoughts and dialogue are so authentic. I don't highlight passages in books. Maybe in a blue moon there will be a line or two in a book that catches my eye. I highlighted 13 passages. I should have just highlighted the whole freaking book!
Great Love Triangle. Right now you are like "Grace, there is no such thing as a great love triangle. That is insane." And I totally hear you trust me. But they this is done, how the story is set up and told, it makes sense. Plus, both Jesse and Sam are so amazing – different as anything – but amazing all the same. I was happy to get to know both of them. I did have a favorite though 🙂
Motherhood. Ok so this isn't even about Emma. This is how her sister was portrayed in the "after". Her sister has kids and stops working to be at home with them. Then she feels like she is missing something – bored. Good lord, I know this feeling. I live it. Every description of her sister that related to motherhood – the good and the bad was spot on for me. I loved it wasn't overdone or made into some caricature of "mother" if that makes sense. It was just so real and so relatable and I really appreciated seeing it.
All the Feels. I laughed, cried, cringed, my heart filled and for about half the book had an uneasy feeling in the pit of my stomach because I knew she would have to pick a guy or no one and people would be hurt regardless. That anticipation almost killed me.
My only thing was in the "after" of Jesse being found the timeline seemed super quick for everything to get wrapped up. Also, it wrapped up a bit too neat in my opinion. Still, I loved everything else so it didn't really impede my enjoyment that much.
One True Loves was definitely everything I wanted when I heard it was coming out. It makes me excited to have a new favorite author, as well as to know I still have two of her books to go back read. I can't recommend reading this or trying one of her other books enough.
Where To Buy
Amazon // Barnes & Noble // Books-a-Million // IndieBound // Apple //Blio //Google // Kobo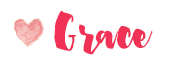 Related Posts