It begins as an assignment for English class: Write a letter to a dead person.

Laurel chooses Kurt Cobain because her sister, May, loved him. And he died young, just like May. Soon, Laurel has a notebook full of letters to the dead—to people like Janis Joplin, Heath Ledger, Amelia Earhart, and Amy Winehouse—though she never gives a single one of them to her teacher. She writes about starting high school, navigating the choppy waters of new friendships, learning to live with her splintering family, falling in love for the first time, and, most important, trying to grieve for May. But how do you mourn for someone you haven't forgiven?

It's not until Laurel has written the truth about what happened to herself that she can finally accept what happened to May. And only when Laurel has begun to see her sister as the person she was—lovely and amazing and deeply flawed—can she truly start to discover her own path.

In a voice that's as lyrical and as true as a favorite song, Ava Dellaira writes about one girl's journey through life's challenges with a haunting and often heartbreaking beauty.
On September 29, 2015, FSG Books for Young Readers will publish the paperback edition of Ava Dellaira's luminous 2014 debut, LOVE LETTERS TO THE DEAD. Check out my review here. To help celebrate this, myself as a well as other bloggers have written our own "love letters" to the dead. See below for my letter to Amelia Earhart and don't miss the giveaway at the end of the post!
---
Dear Amelia Earhart –
I wanted to write to thank you. You are probably wondering why I would thank you. Well you are one of the first woman role models I can remember from my childhood. One of the women who could do anything. Anything she wanted. I did a report on your life back in elementary school. I was amazed at what you accomplished in such a short life. People love you. Remember you. Idolize you. I became one of them.
I wasn't sure what I wanted to be when I grew up at that point but I knew I could do whatever I wanted. It was possible. You helped to give me that along with so many other wonderful woman who did what they loved and fought the world to do it.
Now I know it easy to put women like you, who accomplished so much, up on a pedestal. But now, as I have gotten older, I realize you were just a person, one who probably made mistakes, had insecurities and so on. Still, that doesn't mean you can't be a symbol. A role model.
I am not sure I ever found what I wanted to be when I grew up. My passion. I do get to be a wife and a mother. And that is fantastic. And I know, because of you and other women like you, I can STILL do whatever I want and put my mind to. For that I thank you.
Sincerely,
Grace
---
Dear Grace,
I want to thank you, for sharing your lovely letter to Amelia. I think you point out something so important, and profound, in your letter to her: those whom we idolize are only people, full of the imperfections and fears that we all share as human beings—but that doesn't diminish their value as role models, as symbols of what we aspire to.
In Love Letters to the Dead, when Laurel wrote to Amelia Earhart, she became just that—a symbol of the bravery that Laurel hoped to achieve, albeit on a different scale. And, as I learned more about Amelia in writing the book—her life, her accomplishments, her persona—she became the same for me. A symbol of the courage to take off, to take flight, often without permission from the world. That can mean so many things for each of us at different points in our lives.
Amelia said once, "People are too timid about flying their own Atlantics." At certain moments in our lives, jumping over a puddle might feel as big as crossing an ocean, and at other times, we might make it all the way around the world.
You're right—you can, we all can—still, as long as we're lucky enough to be here—cross our own "Atlantics," whatever they may be. We're all, always, still growing up, growing into ourselves. Discovering the people we want to become. What an adventure.
Yours,
Ava
Don't forget to visit the other stops on the tour!
BLOG TOUR SCHEDULE
September 21st: Forever Young Adult
September 22nd: Rebel Mommy Book Blog
September 23rd: Fangirl Feels
September 24th: The Reading Nook Reviews
September 25th: Alexa Loves Books
September 28th: YA Bibliophile
September 29th: Into the Hall of Books
You can write your own letters and share them here!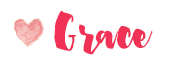 Related Posts