Beyond the Book is a weekly meme hosted at KissinBlueKaren. Each week there is a new topic.
This week we are doing favorite TV shows. This is so hard for me because I LOVE TV. There are SO many shows guys.
It's so hard to say goodbye
God I loved all these shows!
How I Met Your Mother: They were my friends. I felt part of their group. They made me laugh, cry, cringe. Although the series finale sucked ass I will still love them forever.
Friday Night Lights: I aspire to be Tammy Taylor. Was there a more perfect (but human) mother and wife?? And Coach Taylor. LOVE HIM. The kids were all great. Even when they had to replace so many. This series finale was what one should aspire to be: PERFECT.
Parenthood: From the creators of FNL, so obviously it was amazing. I cried at least once an episode. This show brought all the feels. Showed so many real life family issues (even if all condensed into one family). Again series finale: PERFECTION.
Gilmore Girls: My second show starring Lauren Graham. Because she is amazing. Lorelie was the best character. The fast talking mom and daughter duo and all the other crazy characters of Stars Hollow stole my heart (and continue to do so through reruns)
Mad Men: Don and Peggy. That is all.
Sons of Anarchy: I never thought I would love a show about a motorcycle club, but this was amazing.
Still Kicking
Grey's Anatomy: I am not sure how this show is still on. I love it regardless. Even at its worst (um Denny as a ghost) I still watched. I will watch forever.
The Goodwife: OMG this show. So many amazing episodes and it keeps coming through season after season.
Modern Family: It is just a fun family comedy and there aren't many good ones.
Orange is the New Black: Binge worthy. Season 2 was the best so far but I loved the past season as well. Can't wait to see more!
Honorable Mentions
Silicon Valley, Girls, Big Bang Theory, How to Get Away with Murder, Scandal
So what are some of your favorite shows?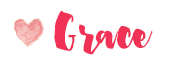 Related Posts