TopTen Tuesday is hosted by The Broke and the Bookish.
This week is about authors and those you would like to meet, have met, ect.
Authors I Have Met
Last year I was lucky enough to attend BookIt Con down in south Jersey. It was such an awesome event and I got to meet a bunch of great authors I have read and some I haven't – yet.
–  I actually walked in with Emma Chase not realizing who it was until later when I went to her spot to get my books signed. She was super friendly and fun to chat with.
–  Karole Cozzo and Sandy Hall were together and are as sweet as you would imagine by their books.
–  I got to talk to Mia Siegert who is actually an alumni of the college I went to so that was pretty cool.
–  After the signings and panels the VIP ticket holders (ME!) Got to go and have dinner with the some of the authors. I had Kathryn Holmes, Charlotte Huang and Lee Kelly at my table and they were all awesome. I totally bonded (maybe only in my mind) with Lee Kelly over How I Met Your Mother and other things. This reminds me to read their books sooner rather than later already!!
Authors I would Like to Meet
As far as Authors I would love to meet that would be some of my favorites including Rainbow Rowell, Lauren Oliver, Tana French, Kasie West and Emily Giffin. I almost got the chance to meet Rainbow Rowell and Lauren Oliver at BookCon two years ago but missed them both which sucked.
What authors have you met or want to meet?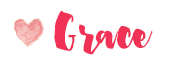 Related Posts