The lovely ladies over at Lost in Literature had a great post this week – LOST IN OUR THOUGHTS: EBOOKS, PHYSICAL BOOKS OR AUDIOBOOKS?  and it got me thinking – Why don't I listen to audiobooks? I mean it makes a lot of sense for me. I like to take long walks with the kids so that would be a perfect time. Also, when I am cooking dinner or cleaning I could listen.
With this revelation, I was all in. Checking what my library has (I checked out Aristotle and Dante Discover the Secrets of the Universe). Looking into Audible. I was pumped. More books! But then I was all, hold up – I have some questions. So here are the questions:
How do you choose what to listen to vs what to read?
I started to look at what books I would get as an audiobook and kept thinking "Oh no, I have to read that" or "I started that series in ebooks, I can't switch now" But I could do that for everything really. So how do you choose? Is there a method to the madness or more yo do with whats available or on sale? Or if it is a longer book would you rather listen?
Do you read a book and listen to a book at the same time?
I will preface this question with the fact that I don't read two books at the same time. But it seems logical I could read one and listen to one since they would be done at different times. Does this get confusing? Personal preference?
How do you keep track of quotes and such?
On my ebooks I highlight and make notes  but what do you for an audiobook? Old school pen and paper? Do you note where it is and go back? Ugh I know I am probably being silly here but I can't see the best way.
Are there other options besides library and Audible?
Those are the two places I know. Are there others? Also, with ebooks there are a ton of sites that have whats on sale or free. Is there something like that?
Anything else I need to consider? Any recommendations?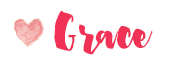 Related Posts