I am so excited for ARC August this year! I am hoping to get caught up/ahead with those bad boys. If you want to know more about ARC August visit the sign-up and see blurb below:
The rules are simple. Any ARC, old or new, physical or ebook, tour or publisher provided. As long as it is an ARC it counts towards this challenge. You can be as optimistic about your goal (20 ARCs in August? SURE!) or laid back (eh..3) as you want! This challenge is solely for YOUR benefit. It's your chance to clear your shelves and get those Netgalley ratios up!
I am not doing a strict TBR but I have some older ARCs I didn't get to, wasn't in the mood for or put down that I might try and get done. Those are:

Then I have the August and September ARCs I want to try and get to as many as I can:
Overall I would love to get to like 10 or 11 of these. Hopefully I can boost up my NG ratio and get ahead.
Are you guys participating this year? What are your goals?
Have you read any of the above? What did you think?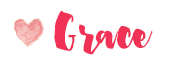 Related Posts