So I am really excited to take part in the ARC August challenge. This ARC August event is hosted by Octavia @ Read.Sleep.Repeat!
I have a good amount of ARCs that got piled up for August and September. It's nuts. I planned on reading them all in August anyways so why not join the challenge!
The Rules:

The rules are very simple
– It may be a physical ARC or and eARC but it MUST be an ARC
– Yes it can be an ARC that has released as long as it's an ARC I'm not going to nitpick much
– HAVE FUN WITH THIS! Feeling like you are being "forced" to read is the best way turn a fun event into a yucky obligation.
– Update post! I personally will do a post for each Saturday in August but that's just me. You can update once a week, every other week or once for the whole darn event. This update can be in the form of a blog or Tumblr post, vlog, link to your "ARC August 2015″ shelf or even an Instagram pic! I want to make this as easy and low pressure as possible for you.
I think I will do a quick update post on Saturdays as well as maybe some Instagram updates. OK guys here is my TBR for August!!
Now for my Netgalley question. So I have been meaning to ask about this. Because I have so many outstanding books (See above as most are from NG) my feedback % is pretty embarrassing. So say I read these do my reviews but hold off posting some closer to publishing date. Do you submit your feedback when you post your review? Or do you send it in when you're done? How does that work if you do since there is no link to the review? Sorry, this is probably a very silly question but whatever. I would love my % to go up to a respectable level!!
Are you guys participating? What will you be reading?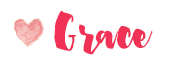 Related Posts