I saw this survey over at Lindsay's Library and knew I had to do it!!
Merry Christmas!
Favorite Christmas song(s): I would have to be probably super cliche and say Mariah Carey – All I Want for Christmas is You. But I have been listening a lot to the Brett Eldredge Christmas album Glow and love a lot of songs from there. 
Favorite Christmas movie(s):
Elf. It is funny because I didn't see it until like three years ago but I love it. If we were to go classic It's a Wonderful Life is great.
Rudolph, Frosty, the Grinch or Charlie Brown?: Wow tough! I loved Frosty when I was little but I love watching Charlie Brown now with my kids.
Best and/or most memorable Christmas gift you ever received: Easy – my pup Slaggy
Real tree or artificial tree?:  REAL all the way. Or until the kids are grown as my husband says. We will see.
What tops your tree? Star? Angel? Bow?: We have a star.
Do you send out Christmas cards? Do you go photo card or traditional?: We send them out  and early. I do photo cards with the kids on them. So easy! Plus I love getting everyone's photo cards to hang up and see all the families.
When did you stop believing in Santa?: I think 10 or 11. I may have milked for a year or so though  . . .
Do you have any special Christmastime traditions?: Not really. We do have our Elf Jordy bring the kids their christmas PJs and a Christmas book and video on December 1st. That's about it.
Do you have a favorite type of decoration — snowmen, trees, Christmas village, etc.?: Here are some of our decorations. I do put out all my Lenox ornaments in my china cabinet and have a village but didn't put it out this year (pure laziness!)
Do you have any sentimental decorations or ornaments?: I love the ones my kids make me 🙂
White lights or colored lights? Big old-fashioned lights or mini lights?: White lights on our tree. We are super lazy and don't decorate outside – just a wreath on the door.
When do you start decorating for Christmas?: The weekend after Thanksgiving is usually when we do it. The rest of the month gets bogged down in birthdays and other holiday stuff.
Favorite Christmas treat: Cookies and hot chocolate
Do you like sugar cookies? Gingerbread cookies?: Sugar for sure. Gingerbread nah. I love Chocolate chip the most. We usually make butter cookies to have the kids decorate with sprinkles.
Do you have cocoa or hot chocolate? Do you like your warm chocolate-y beverage with marshmallows?:  Um I don't know the difference lol but usually say hot chocolate (see above). I am pro marshmallows.
What do you eat at your Christmas feast?: Depends on whose family we are with to be honest. Ham and pasta for sure.
Do you open any presents on Christmas Eve or do you wait until Christmas morning?: Morning. If we see one of the families on Christmas Eve we open with them though.

Favorite Christmas-y scent:? Christmas Tree
If you could ask Santa for any gift this year — and know that he'd bring it — what would it be?: A new house 🙂 What not practical??? A HUGE Amazon gift card – I love to shop.
Have a lovely holiday season everyone!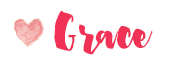 Related Posts