Weekly Rewind is a weekly feature where I will recap posts, books read, books bought and borrowed and whatever else from the past week. I've linked to The Sunday Post hosted by  Caffeinated Book Reviewer.
Another busy week! This may be the new normal I guess. My daughter's actual birthday happened this week so se celebrated at school and I brought in mini cupcakes and fruit. She loved to tell me no one at e the fruit. Oh well I tried!! We also went to lunch with her grandma. Her friends party was yesterday and I am sure it wore me out. She had a little Moana theme and a friend made awesome cupcakes and cookies for it. In between all that I didn't get much reading or knitting in but hopefully next week!
Don't forget to check out my giveaway for my blogoversary here!
These are the awesome cookies!!
This week in blog posts
This week in reading
Stacking the Shelves

Random of the Week
How was your week? Get any or read any amazing books?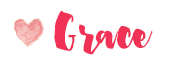 Related Posts