I am not sure about you but I think there are several factors that go into what I rate a book. In general I think it should be more straight forward than that – how much did you like it the book – but we all know that there is usually some other things that factor in. This is what factors into my ratings:
Enjoyment  and Impact of the Book
Clearly how much I liked the book after reading it plays the biggest part. I mean did it make me feel – whether it be happy, sad, angry, swoony, etc, did it have me wanting to keep reading it, did I get lost in its world. In general how happy was I that I picked up that book. Also, did this book make an impact on me, will it stay way with me.
Expectations
I feel like this is another HUGE factor in my ratings. There are certain books I go into with super high expectations based on my love for the author or hype around it and depending on whether it delivers or not can really make a difference in the rating. The best is when you expect nothing and a book knocks it out of the park.
My Mood
Sometimes I am so just not into reading or a certain genre that I think it rubs off on my ratings sometimes. The converse can be said where I am just so into reading and ready to gobble up all the books I might be on a book high and ratings reflect that.
Books I Have Recently Read
I try not to compare books to each other but it happens. If I have been in a slump and I read a good book it may become a 5 star read because well I had read such and utter crap before it that it shines even brighter. Maybe a great book was read near a perfect book so it didn't quite reach 5 or 4.5 stars at the time.
Outside Influence
I hate that this happens but admit it – sometimes I get caught up in what others think of a book. Whether overwhelmingly positive (leaving me think I must like this or what did I miss?) or overwhelmingly negative (but it wasn't really that bad was it??), I think I might be swayed a certain way. I am not proud of this or even that I realize it happened until time has passed. I really try to not let this one affect my ratings too much or at all.
What influences your ratings? Is it anything besides just how much you enjoyed the book?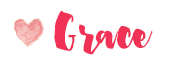 Related Posts