Weekly Rewind is a weekly feature where I will recap posts, books read, books bought and borrowed and whatever else from the past week. I've linked to The Sunday Post hosted by  Caffeinated Book Reviewer and Stacking the Shelves hosted by  Team Tynga's Reviews.
So this is a two week combo since I took off some time.  We had some friends over New Year's Eve with their kids. So there were 6 kids in total running around and they lasted from between 11 and some actually made it to 12. Not bad for a bunch of almost 4 and 2 year olds! Overall I am ready for a fresh start in 2016 in general.  Hope everyone had a lovely holiday and fun New Year's.
This week in blog posts
This week in reading
Finished: Black Eyed Susans by Julia Heaberlin
Finished: King by T.M. Frazier
Finished: Rest Ye Murdered Gentlemen by Vicki Delany

Finished: In a Dark, Dark Wood by Ruth Ware
Stacking the Shelves
Bookstagrammin'
My favorite pictures from my Instagram this week.
Quote of the Week
"The best lies were always mixed with truth."
― Sarah J. Maas, 

Crown of Midnight

 
---
Monthly Rewind is exactly what it sounds like. A post to summarize the past month: Books read, my quick takes on them, top posts of the month, what I have been watching and what's coming up. I will be linking up to Feed Your Fiction Addiction's Monthly Wrap Up Round Up.
Break from Books
December is already crazy with the holidays but then add a birthday (or three) and it gets nuts. We not only have my son's birthday close to Christmas but my niece and my brother-in-law's as well. Lots of celebrations this month.
I totally binged Transparent as soon as it dropped on Amazon and it was awesome and better than season 1. I also have been watching Jessica Jones on Netflix. Really good.
How had I not listened to Serial podcast yet?? Amazing.
Christmas was hectic and we were out at the family's a lot but the kids had a great time and got entirely too much. I got some awesome things myself so there is that 🙂
Top 3 Reviews
The Sea of Tranquility
Throne of Glass
What She Knew
Top 3 Non-Reviews
Am I Too Easy of a Rater?
Top Ten (or more) of 2015
Top Ten 2016 Debuts I am Looking Forward to
WHAT I READ
The one that was my favorite: He Will Be My Ruin
The one that was the coziest: Rest Ye Murdered Gentlemen
The one I really liked but most seem to not:This Raging Light
The one I never thought I would read:Throne of Glass
The one I waited for the longest to come out:Iniquity
The one with the coolest cover:Other Broken Things

What's Ahead
I will have my 2016 bookish resolutions post for TTT but I want to get through the mountains of 2016 ARCs I already have. I am really going to calm it down with them because I own SO many books I want to read. Also, in true January form I want to get back to eating better and working out. I am super original I know.
How was your December? What was your favorite book from the month?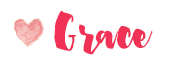 Related Posts