In addition to the Goodreads Challenge, which I think I will set my goal at 130, I wanted to try some more. So here they are:

HOSTED BY: Sarah K @ The YA Book Traveler
DETAILS:
Read a minimum of 1 book per month you already own (published book).
This challenge is totally what YOU make of it!
You can do 5 books a month, 10, WHATEVER!
MY GOAL: I'm aiming for 20 books off my Kindle and shelves. I will definitely be doing at least 1 per month but think can get two in most months.  Some of these will also help with my other challenge  (see below).
POTENTIAL READS (There are so many more though!):
---
I will also be doing to Popsugar Reading Challenge again this year. I didn't complete the challenge last year but it really pushed me to read outside my comfort zone. Here is the checklist to follow:
I will be adding updates on my 2016 Challenge Page.
What challenges are you participating in 2016?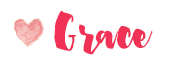 Related Posts