I love this survey that Jamie of Perpetual Page Turner does!!
Number Of Books You Read: 132
Genre You Read The Most From: Contemporary
Number of books read…
Under 250 pages (not including novellas): 7
Between 400-449 pages: 5
Between 450-499 pages: 0
Over 500 pages: 6
Over 1000 pages: 0
Audiobooks: 20
Re-reads: 2
DNFs (did not finish): 10 (see them here)
Five Stars: 12
Two Stars: 1
1. Best Book You Read In 2016?
Published in 2016 ~ All the Ugly and Wonderful Things
Published before 2016 ~ After I Do
2. Book You Were Excited About & Thought You Were Going To Love More But Didn't
Replica & Truly Madly Guilty were two I was super excited about since I love both authors. Both f these fell flat for me.
 3. Most surprising (in a good way or bad way) book you read?
Loved this but made me super uncomfortable.
 4. Book You "Pushed" The Most People To Read (And They Did)?
 5. Best series you started in 2016? Best Sequel of 2016? Best Series Ender of 2016?

Started: Off Campus// Sequel: Hidden Bodies// Ender: Winter
 6. Favorite new author you discovered in 2016? Elle Kennedy
7. Best book from a genre you don't typically read/was out of your comfort zone? 
 8. Most action-packed/thrilling/unputdownable book of the year? 
 9. Book You Read In 2016 That You Are Most Likely To Re-Read Next Year? 
I don't really reread but I would ove to do the audio of this.
10. Favorite cover of a book you read in 2016?
11. Most memorable character of 2016? Wavy from All the Ugly and Wonderful Things

 12. Most beautifully written book read in 2016? All the Ugly and Wonderful Things
13. Most Thought-Provoking/ Life-Changing Book of 2016? 
Between the World and Me & When Breath Becomes Air
 14. Book you can't believe you waited UNTIL 2016 to finally read?

 15. Favorite Passage/Quote From A Book You Read In 2016?
My favorite quotes/passages came from After I Do by Taylor Jenkins Reid
"Maybe it doesn't matter if you need someone during the everyday moments of your life. Maybe what matters is that when you need someone, they are the one you need. Maybe needing someone isn't about not being able to do it without them. Maybe needing someone is about it being easier if they are by your side."

"Isn't it nice … once you've outgrown the ideas of what life should be and you just enjoy what it is."
"Just because you can live without someone doesn't mean you want to."
"I know it will be OK because everything is OK in the end. And if it's not OK, it's not the end."

16.Shortest & Longest Book You Read In 2016?
 17. Book That Shocked You The Most

18. OTP OF THE YEAR (you will go down with this ship!)


Josh and Lucy from The Hating Game
19. Favorite Non-Romantic Relationship Of The Year 
Grandmother Lovey and granddaughter Annabelle from Lies and Other Acts of Love
20. Favorite Book You Read in 2016 From An Author You've Read Previously

21. Best Book You Read In 2016 That You Read Based SOLELY On A Recommendation From Somebody Else/Peer Pressure:

22. Newest fictional crush from a book you read in 2016?

Clark from The Unexpected Everything
24. Best Worldbuilding/Most Vivid Setting You Read This Year?

25. Book That Put A Smile On Your Face/Was The Most FUN To Read?

26. Book That Made You Cry Or Nearly Cry in 2016? 
The Choices We Make // The Girl With the Lower Back Tattoo // It Ends With Us // All the Bright Places // When Breath Becomes Air
28. Book That Crushed Your Soul?

29. Most Unique Book You Read In 2016?

30. Book That Made You The Most Mad (doesn't necessarily mean you didn't like it)?

It made me mad and I didn't like it. I wanted to to love it but I hated everyone and thought it all went no where.
1. New favorite book blog you discovered in 2016?
I cannot remember which ones I found this year compared to last but I know I definitely added some great ones!
2. Favorite review that you wrote in 2016?
All the Ugly and Wonderful Things
3. Best discussion/non-review post you had on your blog?
Book Covers I Love of Books I will Never Read
4. Best event that you participated in (author signings, festivals, virtual events, memes, etc.)?
Make Me Read It Readathon – I got 4 books I had been meaning to read forever and they were all 5 star reads!
5. Most Popular Post This Year On Your Blog (whether it be by comments or views)?
Bookish related: Book Covers I Love of Books I will Never Read
Nonbook related: My First Stitch Fix
6.  Did you complete any reading challenges or goals that you had set for yourself at the beginning of this year? Of course not! I am so bad at that but will try again next year 🙂
1. One Book You Didn't Get To In 2016 But Will Be Your Number 1 Priority in 2017?
The Sun is Also a Star
2. Book You Are Most Anticipating For 2017 (non-debut)?
The Seven Husbands of Evelyn Hugo
3. 2017 Debut You Are Most Anticipating?
The Hate U Give
4. Series Ending/A Sequel You Are Most Anticipating in 2017?
Well I don't read lots of series so I can't think of any ones coming out. I do want to read Gemina soon though!
5. One Thing You Hope To Accomplish Or Do In Your Reading/Blogging Life In 2017?
Finally read Harry Potter
6. A 2017 Release You've Already Read & Recommend To Everyone:
Everything You Want Me To Be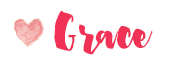 Related Posts